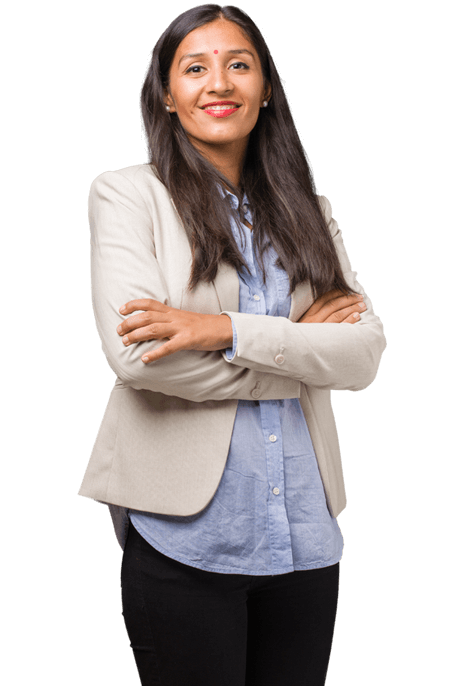 Who Are We ?
We provide Manpower Consultancy (staffing solutions) to all BFSI (Banking, Financial Services & Insurance), IT and Pharma companies. We support Organisations and professionals in reaching their true potential. We help them move forward and excel in business and careers.
We leverage on new thinking and new possibilities when it comes to recruitment solutions. This has made us the most recognized and respected recruitment agency in Delhi, India.
Things that sets us apart to provide best manpower solutions:
Leveraging Industry Knowledge and Pan/India expertise
We have been expertly tagging human potential with the business requirements of our clients
We work hard and build long lasting business partnerships with our clients
We provide a complete gamut of workforce/HR solutions
Reasons For Our Success
The measures we take for our 'Clients Success'
SCREENING
We always keep the requirement in mind when screening the candidate. This helps us in selecting the right candidate for the company. Internally, we have designed the whole screening process in such a fashion that our team always has the "Big Picture in Mind", which means that we always adhere to the requirements and always ensure that the selected candidate is the right choice for the job.
EXTRA MILE
'We always go the 'Extra Mile' When screening a candidate, we always ask the candidate as many questions as we can (keeping them comfortable) and try to get deepest of details (prior experience, academic qualifications etc.) about them. These questions are important tools that help us in examining or evaluating the candidate and to reach a conclusion. If the candidate is really good for the job, we send the shortlisted candidate list to our clients and hence make the forthcoming job of our client much easier.
CARE AND ADVICE FOR CANDIDATES
This one aspect, helps us the most. More often candidates always have questions and our expert recruiters ensure that they not only help them get answers but also give them avaluable piece of advice, which works in asimilar fashion such as 'career counseling'. This process has always given us returns wherein candidates help us in getting valuable references, which generally cannot be sourced from job portals.
TRAINING AND SELF IMPROVEMENT
We always keep our recruiters well groomed with industry knowledge and periodically arrange training sessions for them to keep up with latest technologies.
About Us
Voice HR as a reputed recruitment company,weare an extended hand that supports Corporates / SME's with Human Capital Resourcing solutions. We have always strived hard to create a reputation for delivering top quality service through our domain expertise, and our dedicated team of highly trained professional consultants. We major in providing highly qualified and experienced professionals for Senior, Middle, and Junior Management Levels.
We always give these points top priority when working with any client.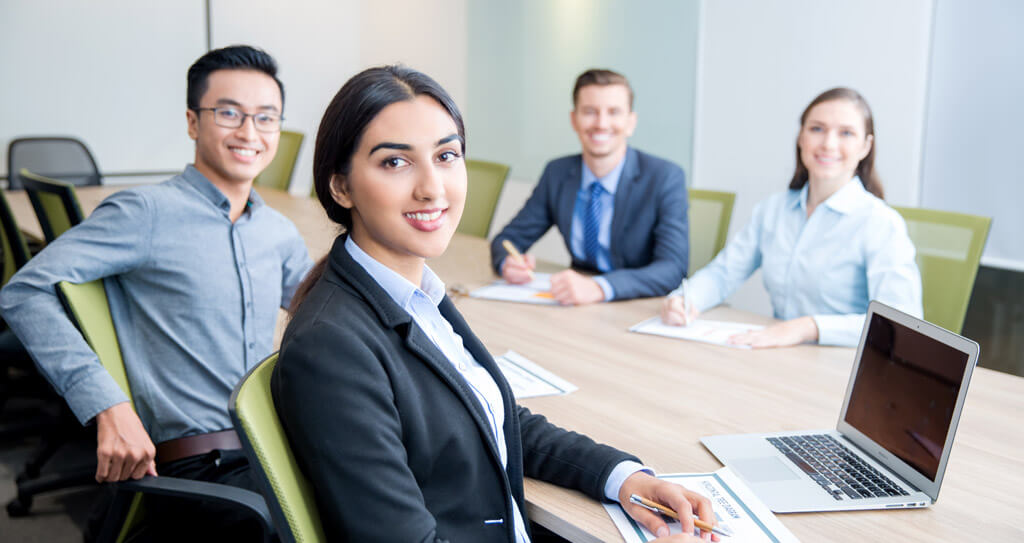 PARTNERSHIP
We ensure that whileworking with us, you always get a sense of working with someone within the office premises who are extremely easy to delegate, communicate and always work hard to get the desired results.
INTEGRITY
We maintain a level of work ethics while working with our clients and we make sure that we are working in the interests of our clients. Also, while communicating with candidates we ensure that we are truly helping the candidates by providing the correct information.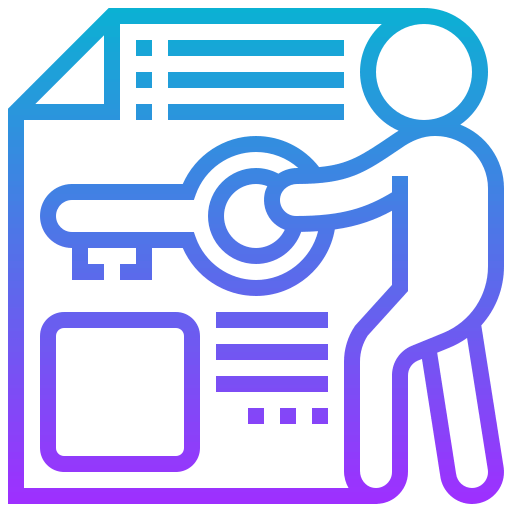 CONFIDENTIALITY
We are committed to the information that we have been trusted with.

COMMITMENT
At any level, during the course of recruitment process, you will always find us giving more than 100%.
What makes Voice HR offering unique?
Adherence to Timelines
We bring competition on the table to choose from the best
Commitment for closure of requirement
Trained Recruiters (Technology, Industry Vertical)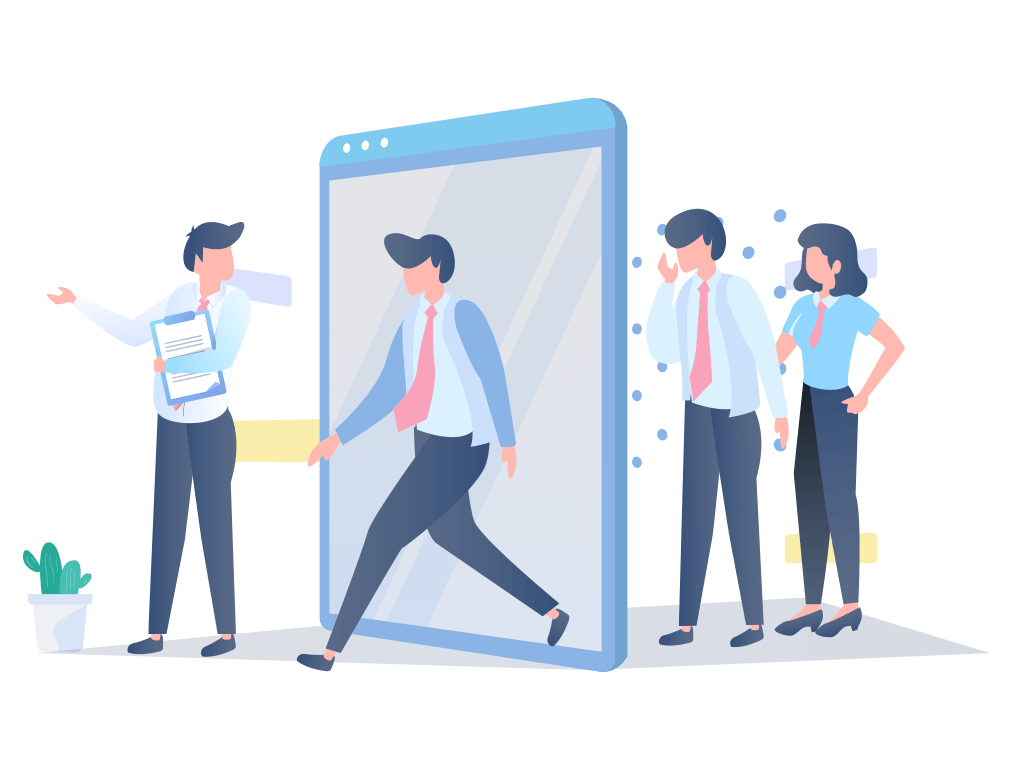 Why work with us?
We have been providing recruitment services across India including Delhi, Mumbai, Kolkata, Bangalore, Pune, Ahmedabad and Chennai for more than 10 years.
More than 80% of our old and existing clients recommend us as there preferred recruitment/staffing agency
We have inhouse domain consultants of 10 different sectors who specialize in proper screening of candidates
Whether you are hiring frequently, infrequently or nonstop Voice HR is there to reduce your overall recruitment services cost
Industry Recognition & Recommendations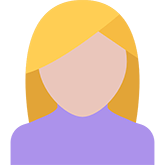 Hina
Business HR
I have been working with Nidhi for over 4+ years. She is a passionate recruiter, good human being & fantastic person. She do her job with great zeal & go an extra mile like a peer to extend all the support to help in closing the positions well before time. I wish her all the best!!!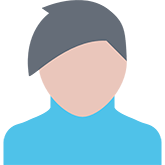 Mohit
Asst. Manager HR
I knew Nidhi during my tenure with Edelweiss, eventually, our professional relationship extended to friendship. Nids is an extremely hard working and dedicated professional, she is quick to respond and fair in her dealings with business partners. I wish her every success in life !!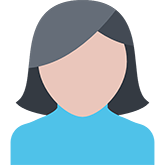 Gina
Business Partner
Nidhi Singh has been an excellent service provider to my organization and an active business partner for a long time. She likes accepting challenges, very futuristic person and comes back with honest feedback.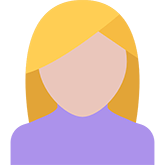 Dharini
Business Associate
Nidhi is focused and dedicated in her area of Recruitment. Never say die attitude and focused approached with same zeal and interest is the key attributes. She is always being a great Market Mapping Consultant. She understands the business and industries very well and that makes her successful by hunting right versions of people and a good Human Being too. Wish u a gr8 success..!!! (Happy Recruiting :)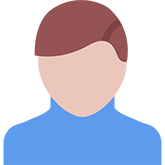 Mukesh
Business Associate
Nidhi is extremely hard working and a detail oriented person. She represents the true spirit of the workplace.Nidhi is highly Professional, Aware and Knowledgeable about the sectors she operates in. She is focused and willing to try out new things.She is highly proactive and extremely fast on the uptake. I am quite certain that she will go places.
Frequently Asked Questions
Some answers to commonly asked questions by our existing and new clients before on-boarding.